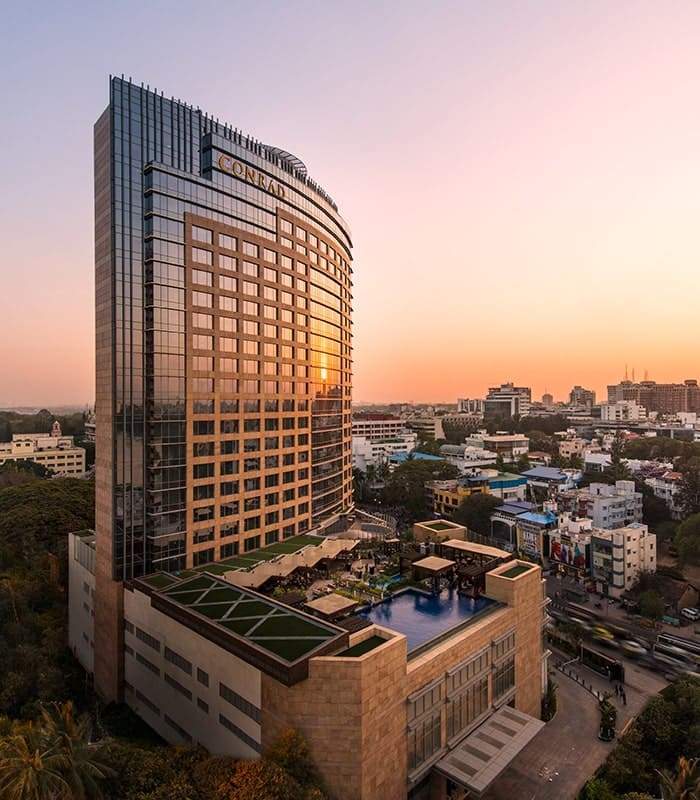 HCIPL provides Consultancy Services with a particular stress on assisting and guiding new entrants into the field of Hotel, Tourism and Hospitality related industries.
HCIPL undertakes to provide Technical Services and Assistance normally required by Owners and Investors, wishing to develop their product in compliance with international standards, which in turn can compete with the best of its kind in the world.
The range of sevices provided include, but are not exclusive too:
1. Conducting Market and Financial Feasibility Studies for proposed hotel or expansion, renovations and refurbishment of existing properties.
2. Feasibility Studies include Projected Occupancies, Room Rates, other Revenues and making an assessment of the Operating Costs, in-order to project the profitability. Cash Flows are prepared for the first ten (10) years of operation.
3. Conduct Pre-Feasibility Studies to ascertain the potential and viability of the project or its intended location.
4. Prepare Project Reports to assess the Size, Capacity, Capital Cost, Operating Cost and the financial viability of the project to be undertaken.
5. Prepare proposals on behalf of Investors wanting to undertake the Management or Leasing of existing properties.
6. Assist the Owner in his negotiations for undertaking properties on Management or Lease, form joint ventures or enter into Franchise Agreements.
7. Identify foreign collaborators and assist in the negotiations for Collaboration and Management Contracts with International and Indian Hotel chains.
8. Assist Owners in their efforts to develop Hotels, Restaurants, Clubs and such Tourist Projects and to render necessary Technical Assistance that is required to be given to the Architects and other Consultants, relating to the planning of the space and services in order to make the plans efficient in space utilisation, manpower, utilities and cost effective, thereby decreasing the Project and Operational Costs.
9. Based on the Feasibility Study & Market Study make recommendations of the Category and Size of the Hotel most appropriate for a given location and also to recommend the nature and type of facilities to be provided in line with International Standards.
10. Develop a Programme of Requirements with a brief outline of specifications and finishes to enable Architects and Consultants in developing preliminary proposals for further review and discussions.
11. Regularly monitor the work of Architect, Interior Designer and other Consultants on behalf of the Owner during the Design Development to expedite the development of the Project within the targeted cost and time parameters.
12. Furnish to the Architect and M&E Consultants, plans and layouts with equipment lists and services requirements for all operating areas i.e. Laundry, Front Office, House Keeping, Food Service Facilities, Staff Cafeteria, Locker Rooms, Telephone Systems, Computerised Billing Systems etc.
13. Furnish Operating Equipment Budgets based on the drawings developed.
14. Prepare Design Brief outlining the Food & Beverage Concept for Interior Designer to develop suitable interior schemes.
15. To develop requirements and Specifications of all Operating Equipment and to assist the Owner in their procurement.
16. Develop the requirements of staffing with job descriptions and assist in the recruitment and training.
17. Finally, set-up the hotel and establish all Systems and Controls necessary for Efficient Management and Service to the guests with reporting system to Owner.